With planning this whole move from Illinois to Kansas, 830 miles by the way, I have been trying to get as organized as possible. I've learned a lot from past moves and I am hoping that those experiences will make this big move much smoother.
However there are a few issues that even being organized, I don't know what to do about.
Dilemma #1 - The Curse of the Car
This dilemma is the big one because I KNOW it's there! Let me explain....
1. When we moved from Delaware to Illinois there was a caravan. My dad drove the boys, me and pulled the trailer full of our stuff. My husband drove the Ford pickup and my mom and brother drove our Monte Carlo. Somewhere in the middle of Ohio the idler went out of the car. Luckily, my brother and DR were able to get it fixed right away. (What's an idler?)
2. When we lived in northern Indiana and were only moving two streets away my sister, who was helping us move, took my husband's truck to get pizza...and backed into the neighbor's car.
3. A week before we moved from northern Indiana to southern Indiana DR was mowing one day and threw a rock through the driver side window of our newish Dodge truck. We had mowed by the truck all summer and NEVER had a problem with rocks!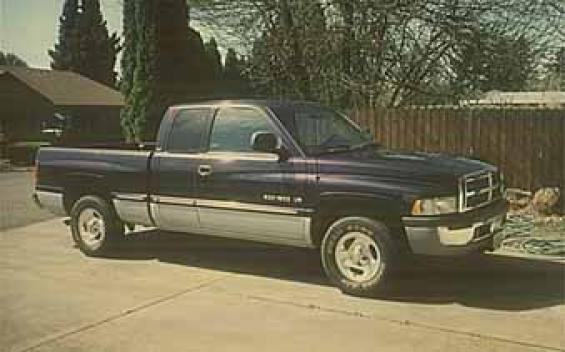 4. And on the last move to Illinois, I locked the keys in our Volvo wagon the day the movers were packing up our house, which meant no phonebook to call a locksmith. I finally was able to reach someone who came out and saved me! Thank goodness! (I REALLY don't miss that car!)
So see? I know it's coming. I'm just worried about what form it will take. Maybe just a flat tire? Maybe something that will be easily fixable before the big moving day? But what if we break down in the middle of Missouri? Or I get stranded with three little kids in the middle of Crazyville, USA? Or what if I get in a fiery car wreck in the middle of nowhere? (Thank you Wild America)
Note to summer travelers; if you see a crazy looking lady with three kids bouncing in the back seat of her Suburban....please stop....it's probably me.
Wait...what? A red Suburban?? That's not my car!!
Oh no, The Curse of the Car has already struck!
Anyway, just remember folks, be nice to people along side the road they might just be traveling 830 miles to the middle of nowhere, Kansas.